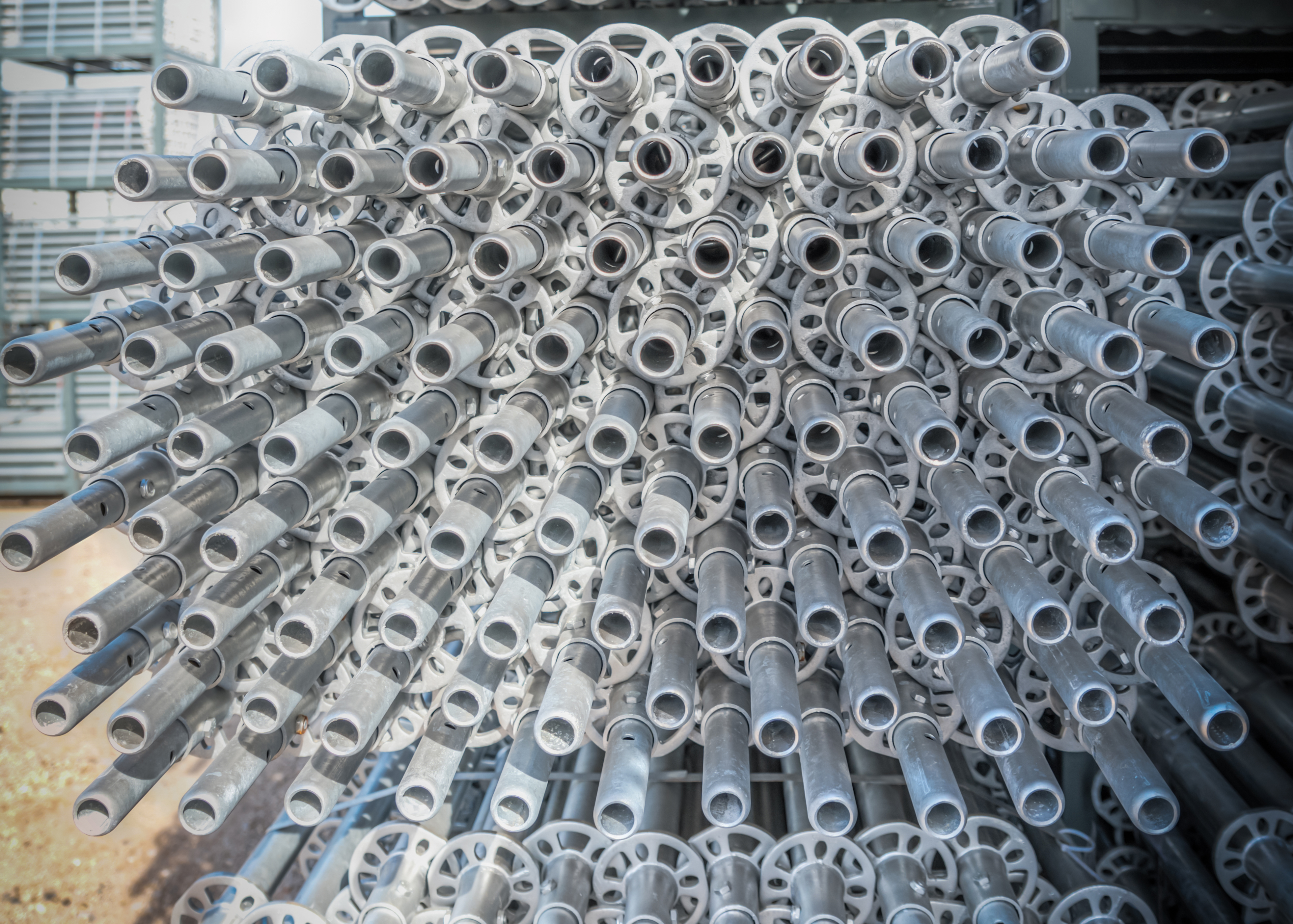 Ringlock Scaffolding
Ringlock scaffolding systems available in both metric and imperial lengths.
The Ringlock scaffolding is a modular scaffolding system. It enables workers to set up, access, and disassemble a temporary work structure with speed and efficiency. Ringlock is one of the most sophisticated and complete scaffolding systems on the market. It has been designed to keep components minimal to allow for simple set up and dismantle. With a built-in safety mechanism and high load capacity, the ringlock scaffolding system is a popular choice in many different kinds of applications.
Cuplock Scaffolding
Cuplock scaffolding systems available in both metric and imperial lengths.
The Cuplock scaffolding system uses a unique locking mechanism making it easy to set up. Cuplock scaffolding has been in popular use over the past three decades due to its ease of construction and cost efficiency. It is a fully galvanized, modular system that consists mainly of pre-engineered horizontal and vertical components that combine in a systematic manner. This product has been chosen by constructors and builders over and over again on some of the world's most complex projects.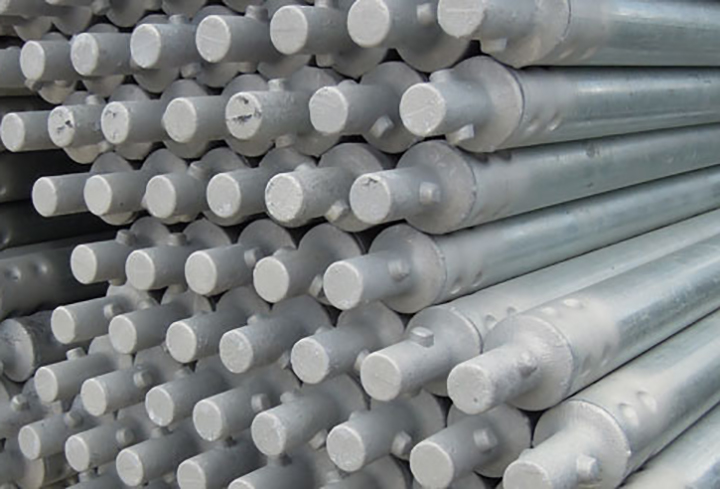 Tube and Clamp Scaffolding
The Tubular scaffolding system is known by many names, including steel scaffold, tube and clamp scaffold, tube and coupler scaffold, and tube and fitting scaffold. Tubular scaffold offers unlimited versatility. It allows for connecting horizontal tubes to the vertical tubes at a variety of interval. Tubular steel scaffolding is a great choice for projects where heavy loads are involved.
XPS-60™ Shoring System
XPS-60™ is a mechanically engineered, lightweight, high-capacity shoring system designed to solve specialized scaffolding and shoring challenges. With fewer components than traditional shoring systems, XPS-60™ lowers costs related to assembly and dismantle and makes inventory control easier.
In addition, XPS-60™ is made of rigid materials that can be assembled on the ground horizontally, either at the site or a remote location, then transported and set in place, thereby reducing the risk of falls or falling objects.